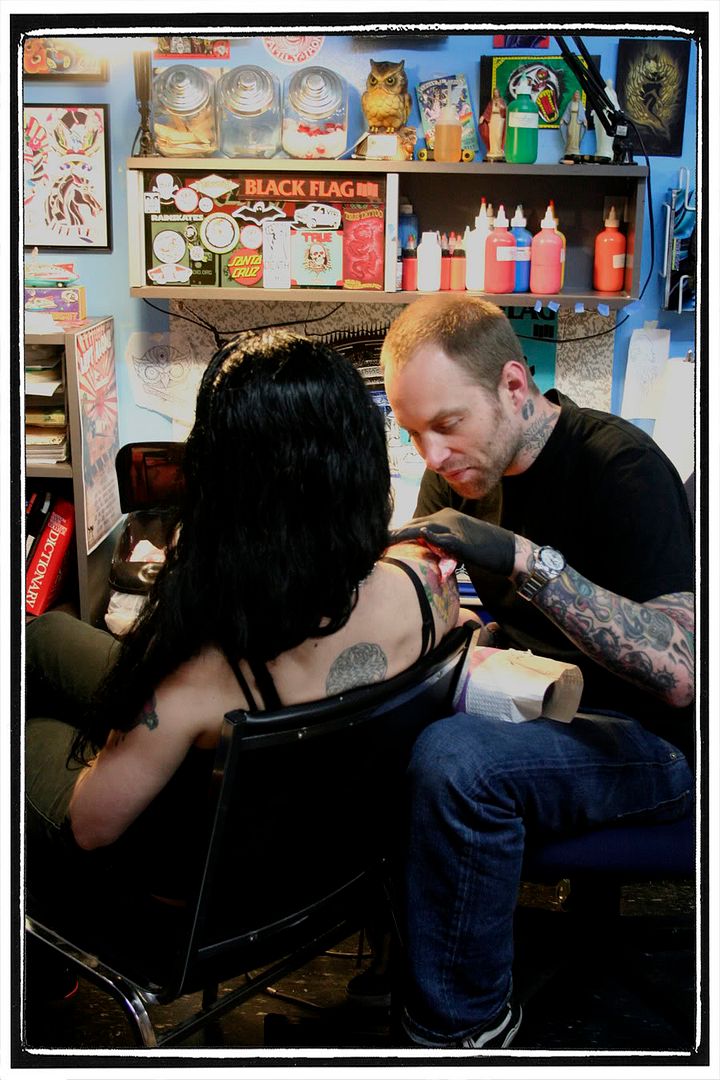 Firstly, thank you so much for your time, whats been happening?
For the most part I just got done moving in with my girlfriend so a lot of unpacking and organizing has been going on. Other than that the usual drive and constant battle trying to create as much as possible and tattoo.

For those who don't know, can you tell us a bit about yourself?
I am 31 going on 13. I am inspired by everything life has to offer. Last but least I am a nerd.
How did you first find out you had a talent for art and tattooing, at what point did you decide to persue it as a career?
The art thing has always been around since I could remember. I still have drawings my mother had saved when I was like 6 of super heroes. As for the tattooing that came much later in life. I'd been working at Funeral home in the South Bay and started drawing up band logos and other things for people to kill the dead time. That was around the time a friend of mine Greg was urging me to lean towards an artistic field. A few months later I was apprenticing…

I guess you could say Tattoo's have become accepted in today's society, possibly even expected, obviously there being more people for you to tattoo is a good thing, but do you think there is a downside to it?
Well there are pros and cons with anything in life. With the pros of it being more socially acceptable it also leads to the downside of many unqualified people jumping on a bandwagon to fit in or be cool. As well people who do not respect the industry or the artists and craftsmen that were before them. I mean it's like a musician not knowing of the Beatles, the Stones, the Clash, Queen or Chuck Berry. I just feel if you are going to pursue a career/passion you should know it, live it and wear it.

How do you think certain "reality" tattoo shows on TV have effected tattooing on a broad scale?
I feel the way that television portrays reality is not accurate. Some people just come in and want a skull, a snake or a dragon because they think it cool. Their story is usually more like I think it's awesome, I am living for today, or I really do not care what others think period.

How does a day in the life of Jeffery Page unfold when you're not tattooing?
Creating,flipping through books,listening to music, watching a movie, living life, drinking coffee, being inspired by those around me, playing guitar, Bed, Bath and Beyond I don't know if I'll have enough time.

What other tattooists and artists are you into or influenced by?
This one of the hardest questions as there are so many in this business that influence me whether it's life, painting or tattooing . It's hard to define between all the elements. Although for those who I think have contributed at least 2 out of the 3 I'd say hands down Clay Decker, Kore Flatmo, Paul Stottler, Chris Conn, Greg Simkins, Alan Forbes, Josh Lord and all of those who work at True Tattoo.

the Favourite style to tattoo, and medium to work with apart from tattooing?
Tattooing is my favourite style I like being challenged to meet someones expectations although skulls and roses are always a pleasure. As for different mediums it depends on the mood I am in.

Where do you or what do you draw inspiration from as an artist?
Life and those around me.

What's been blasting through your headphones lately?
the Pogues, Joy Division, Dean Martin, Early Man, Black Flag and Devo.
Greatest accomplishment as an artist/ tattooist?
No accomplishments to date but to be working at True Tattoo is a privlidge.

No doubt you have seen some pretty fucked tattoo's in your time, what is the worst tattoo you've ever seen?
Beauty is in the eye of the beholder. I have some stuff on me that you guys would think is the worst tattoo you've ever seen.

Favourite place to kick it?
I enjoy the house or a dive bar.
What was your first tattoo, and who did it?

My first tattoo was a spider I did on the foot.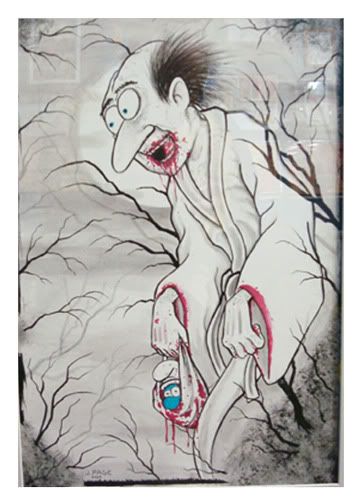 What's in your pockets right now?
Phone, pencil, lint, money, keys, a wallet, sharpie, and a lighter.

What are your views/opinions on the World and Society today?
Why can't we all just get along. Life is too short for this hate. People need to laugh more.

Name 5 things you couldn't live without.
Art, Music, Food, Showers, and those who are in my daily life.
Advice to aspiring artists/tattooists?
For aspiring tattooers go about things the right way, use intelligence, and get tattooed. Learn it, love it, live it. I think I owe a lot just by having the pleasure of getting tattooed by Clay Decker, Small Paul Stottler, Kore Flatmo, Chris Conn, Joe Capobianco, Freddy Corbin, Freddy Negrete, Scott Slyvia, Jeff Rassier and Kiku as well those at True, Temple, Blackheart and Spotlight Tattoo. Being in established shops allows you to learn the real deal not reality television. I think those who want to tattoo should realize if they think they know it all they are unfortunately sadly mistaken. You can always learn "period". As for artist in general just keep doing it. You will always progress.

Any up coming projects that we should know about?
Tomorrow. The projects reallly never stop. I wish I could clone myself. Too many ideas.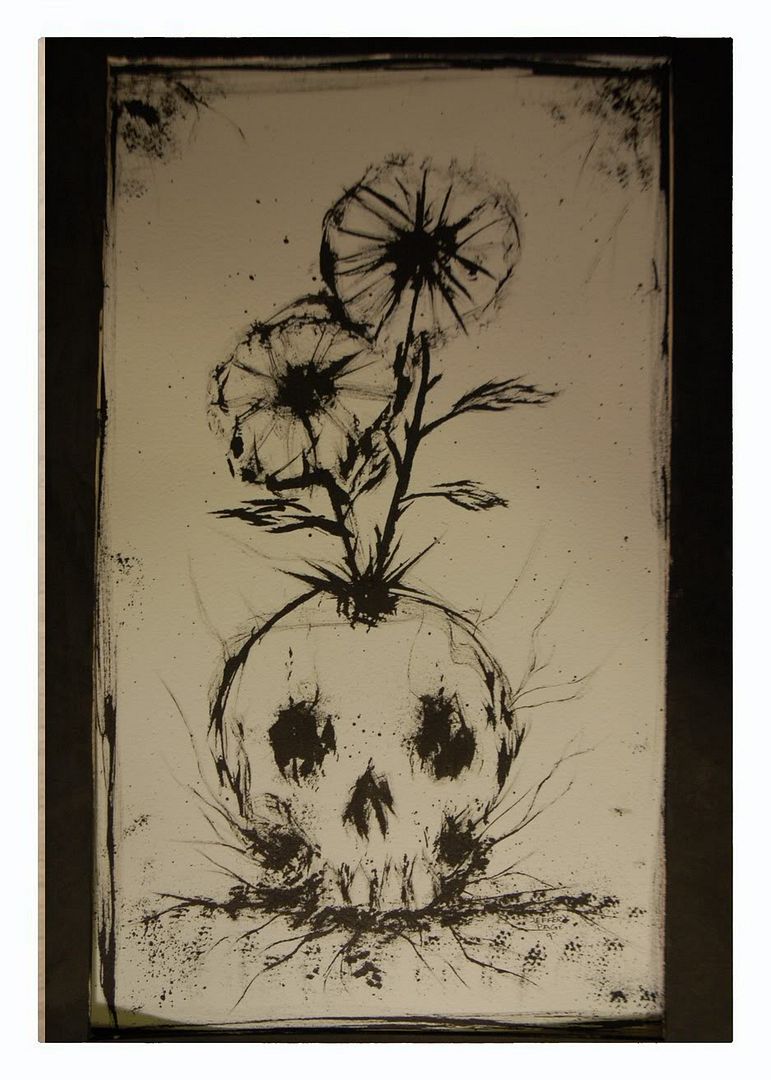 Word association, you know the deal, say the first thing that comes to your mind when you read the word.
Australia – G'Day
Obama – Ummm…

Religion – What?
Time – Never enough
Greed – Damn shame
Humanity – Failing
Peace – Constantly searching
Freedom – Figment of ones imagination
Tattooing – Life
Art – Life
Life – Art
Happiness – Living.

Jeffery Says: Ok, I now need to get back to drawing and drinking coffee…
Where can people follow what you're up to and view your work?
JefferyPage.com
Myspace.com/JefferyPage
Last words, shout outs?
I just want to thank my friends and family for all their support. My girlfriend who extremely awesome. Plus want to say thanks individually to Clay Decker, Paul Stottler and Everyone at True Tattoo, Greg Simkins, Steven Daily, Alan Forbes, Chris Conn, Kore Flatmo, Joe Capobianco, Dan Quintana, Johnny 2/3, Jon Hall and Raymond Pettibon for all the help, inspiration and friendship.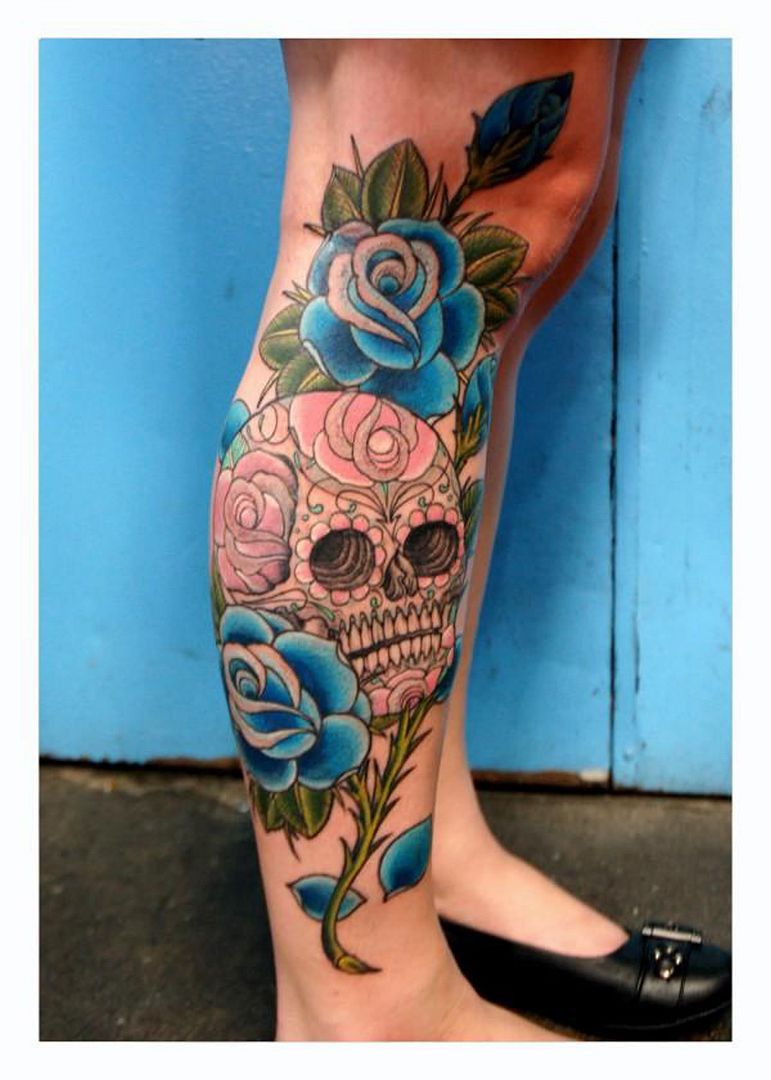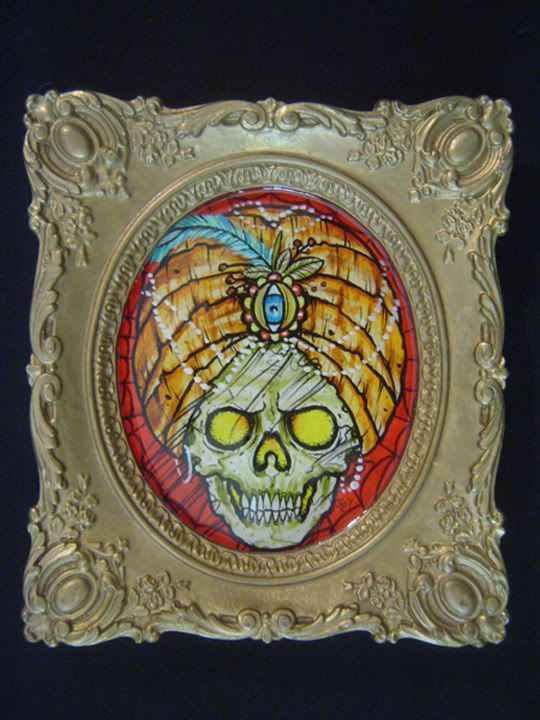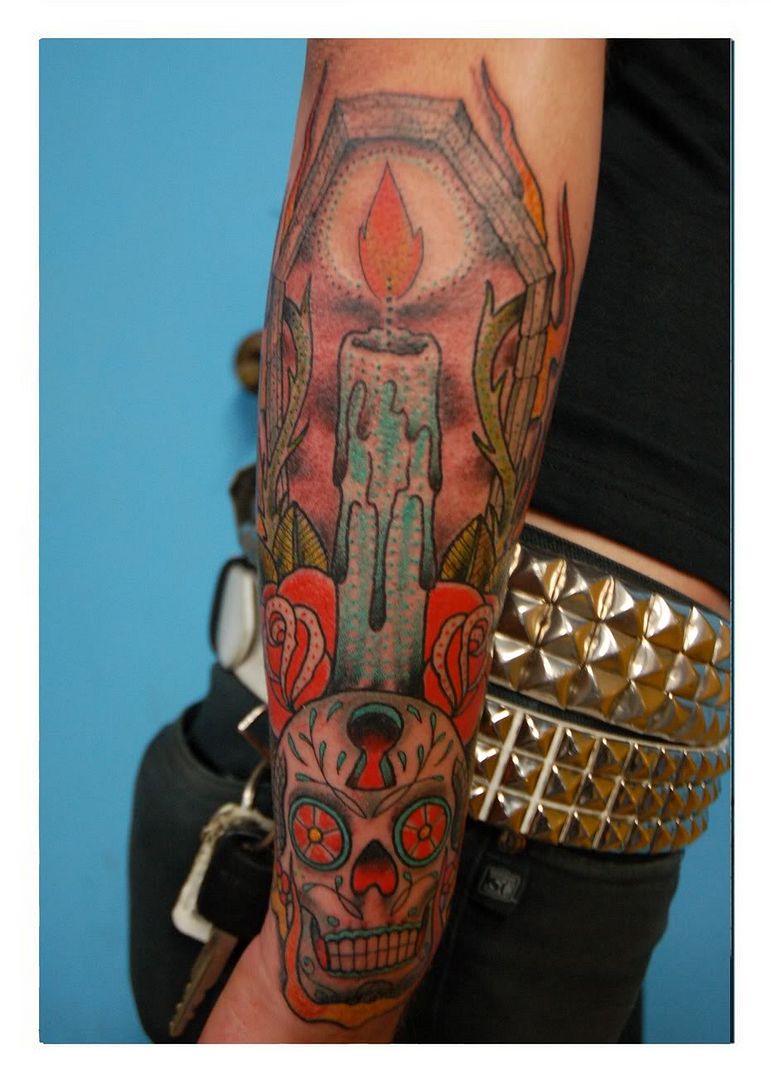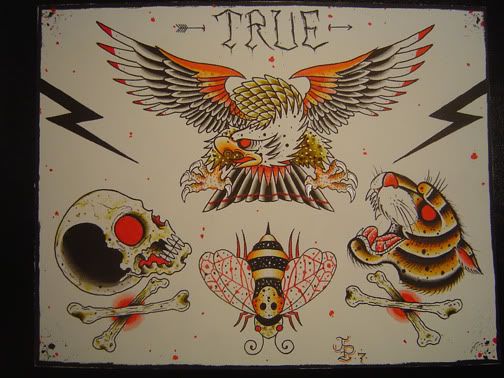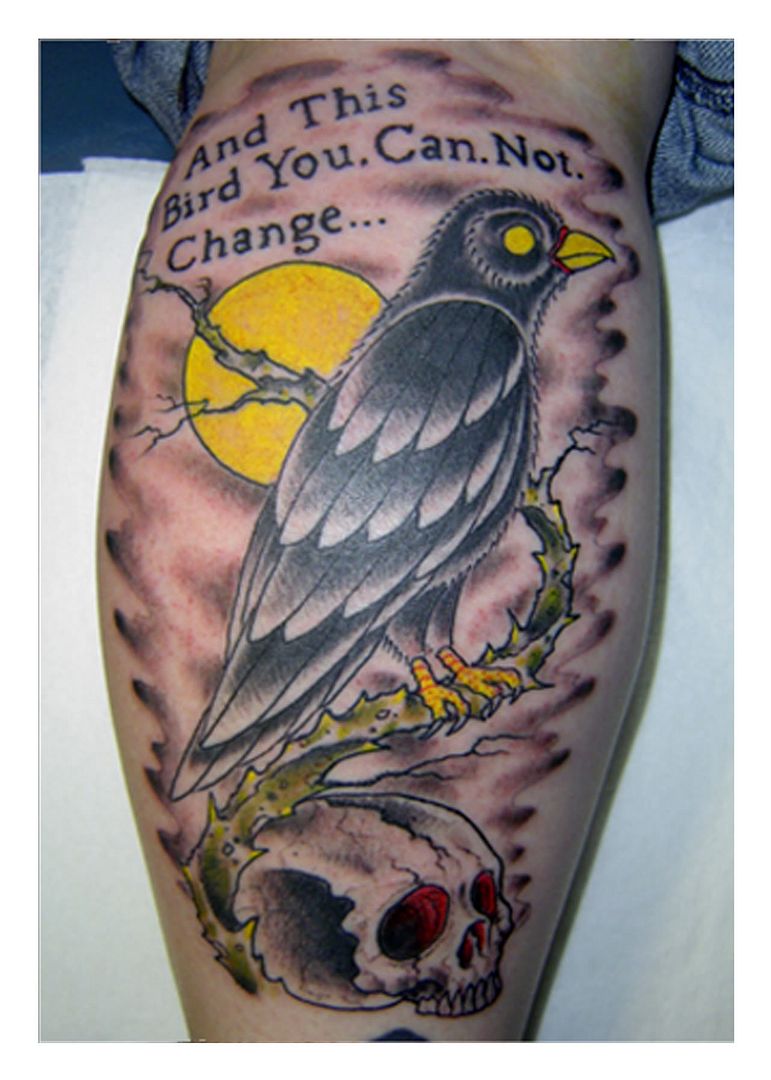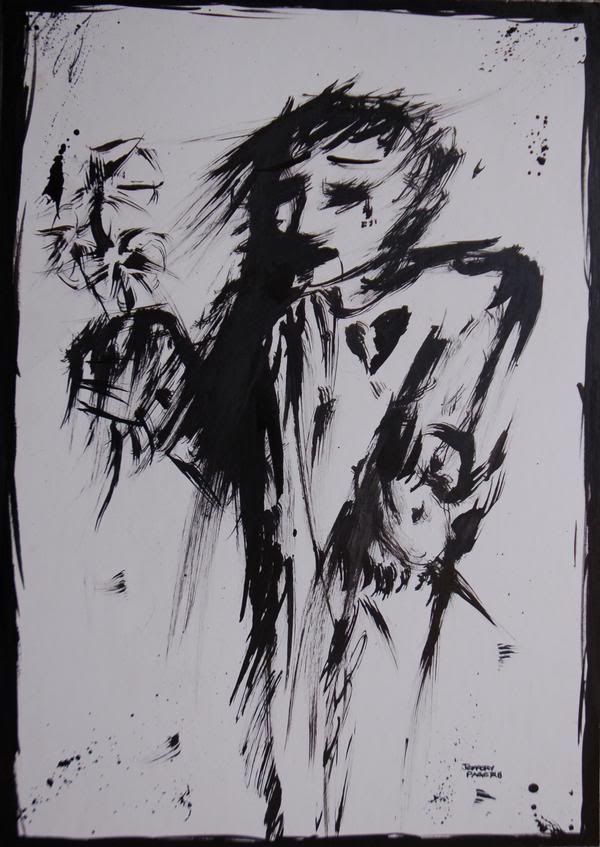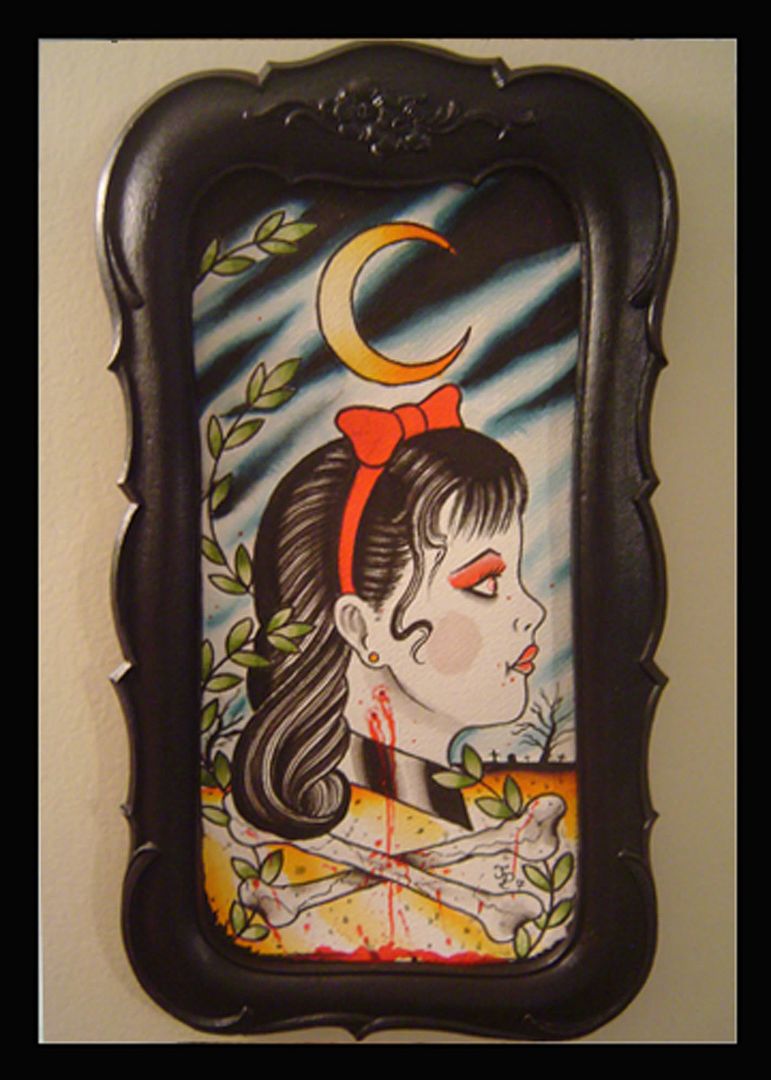 ...click here to read the full article