Bert Krak needs no introduction.
In his own words, Bert does tattoos that look like tattoos – As you're about to find out.
Bert tattoos at Smith St. Tattoo Parlour, Brooklyn, U.S.A. and is our latest feature tattooer, if you're in the area, go down and get a tattoo!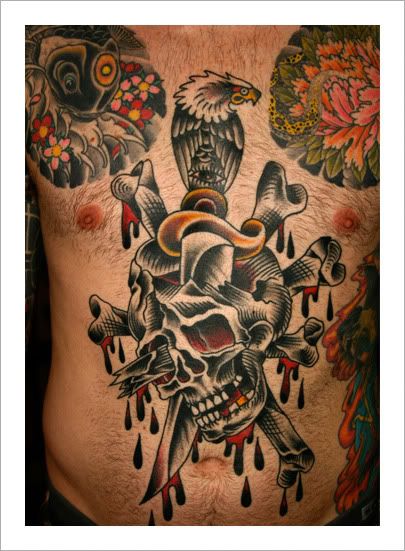 Thanks for you time Bert, what's been happening?
Just keeping busy,  between my family, tattooing,  machine bulding and painting i don't have much down time.
For those who are unfamiliar with you and what you do, can you tell us a bit about yourself and walk us through your typical day?
I was born July 12, 1977 in Hollywood , Florida. I met my wife in 1995 and in 1996 we had our first son, since then i've had 3 more kids.
My first day full time tattooing was labour day 2000.  In 2003 we moved to Queens, New York,  in 2005 i got the shop i was working at and changed the name to Top Shelf Tattooing.
In 2008 me and Steve  Boltz opened Smith Street Tattoo Parlour in Brooklyn.
My day starts around 7 am. with taking my kids to school. After i get back home, breakfast with my wife and then around 10 or 11 i head off to work. I usually get home around 10,  i've been working 6 days a week my entire career. Sundays are my family day.
What initially got you involved in art, and how did that lead you in to becoming a tattooer?
I drew a little when i was a kid. I didn't start really focusing on art until i started learning to tattoo.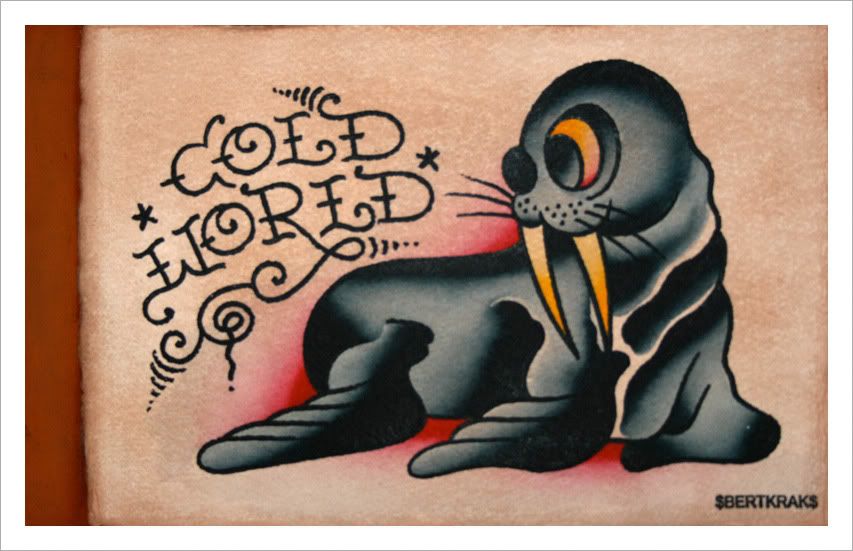 Favourite medium to work with apart from tattooing ?
Painting, with watercolors and liquid acrylics.
Who taught you to tattoo, and how have they had any effect on your style today?
In 98 i started my apprentiship with Danny Knight at Rockabilly Tattoo in Lauderhill, Florida and about a year later  he moved to Las Vegas . In '99 Dave Poole bought the shop from Danny and shorly after  started teaching me how to tattoo . They both to this day influence me, they are both great tattooers  and business men.
You have an amazingly clean and simple style, yet your tattoos speak volumes.How did you develop your style, and do you ever like to stray from it?Has your tattooing style evolved from when you began?
I just always liked tattoos that looked like tattoos. I knew in the beginning i wanted to do tattoos that looked tough. In my 10 years tattooing the only difference from the beginning is i tattoo alot cleaner and i have alot more reference.

I guess you could say Tattoo's have become accepted in today's society, possibly even expected,  obviously there being more people for you to tattoo is a good thing, but do you think there is a downside to it?
Not really, the more people getting tattooed the better it is for my and my family.
How do you think certain "reality" tattoo shows on TV have affected tattooing on a broad scale?
Who cares?
What other tattooers do you think are really out there pushing the boundaries?
Everyone at Smith Street and Top Shelf  obviously. Mike Wilson, Richard Stell and Bob Roberts are three  of my all time favorites.
What are five things that you always pack with you on your travels?
Clothes, tooth brush, deodorant, 2 pairs of kicks and some money.


No doubt you have seen some pretty fucked tattoo's in your time, what is the worst tattoo you've ever seen?
I see so many on a day to day basis that i wouldn't know how to answer this question.
What was your first tattoo, and who did it?
I hand poked my first one on my ankle when i was 15 in the bathroom at my Grandparents house. It's a "mom" tat. The 'o' is a heart.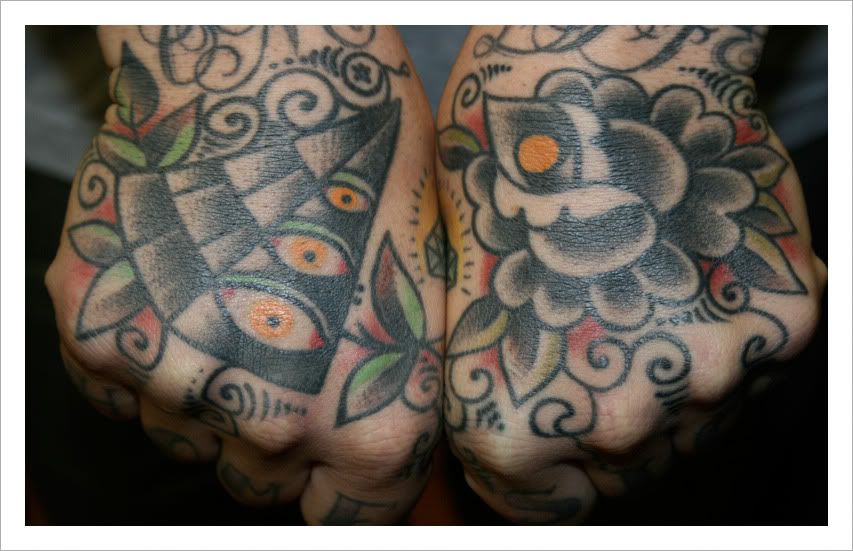 What inspires you to create?
I'm inspired by my family and closest friends. I want to be the best.

What's in your pockets right now?
Nothing . I'm only wearing underwear.
What have you been reading, listening to and watching lately?
New York Post, Wu-Tang  and Lost.
We live in turbulent times, what are your views on the world and society today?
F.T.W.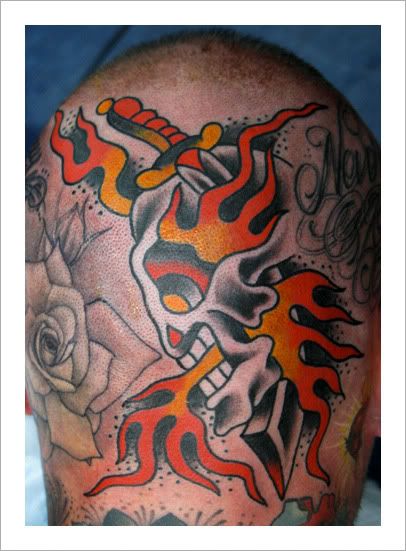 Advice to up and coming artists?
Get a new job.  Tattooing is way too overpopulated. If you insist on continuing to tattoo save all your money and get tattooed by me.
Anything coming up that we should know about?
Bob Roberts and myself are having a gallery show in Los Angeles on July 31st at Known Gallery. I've been working extra hard on painting for this show.
Australia – My favorite place i've never been to
Kevin Rudd – Don't know who that is
America – My country
Obama – My president
England – Fish and chips
The Queen – My wife
Tattoo – My profession
Religion – Waste of time
Time – Not enough
Greed – Go for yours
Humanity – Evolution
Peace – The symbol i tattoo on people from time to time.
Freedom – U.S.A
Art – Ky shit
Life – My family
Happiness – Relaxation

Where can people follow what you're up to and view your work?


Bert Says:
Don't bite. Be original. No monkey business.