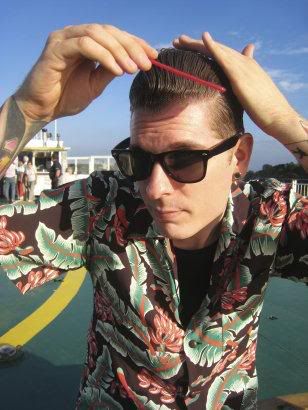 Meet Johan, AKA Big Fat Joe. Johan is not really big, nor is he fat, but he is a damn fine tattooist.
I'm really digging how he puts his own spin on "traditional" tattooing opposed to churning out the same shit that everyone else does.
Johan tattoos at Art By Fafnir, in Stockholm, Sweden.
Check out Joe's Myspace HERE

Thank you for your time dude, what's been happening?
No problem. I've been tattooing my ass of and playing records in the weekends. I'm just starting up a new Rhythm and Blues club called Rhythm Shack here in Stockholm and sorting out what conventions to go to this year.
For those who don't know, can you tell us a bit about yourself?
Sure. I'm a 34 year old married tattooer and DJ from Sweden. I have been tattooing for almost 3 years, so i am still pretty new at it. Before that I worked with computers so i'm really glad I changed my path in life. Haha.
How does a typical day in your life usually unfold?

On a typical day I get up at nine, get a shower and pet the cats. After that i walk in to the studio to draw the tattoos for the day and have a quick salad. The work all day til seven or eight, clean my gear and sterilise and finally walk home. That's my weekday. On the weekend I play rockabilly records in bars and drink a few beers.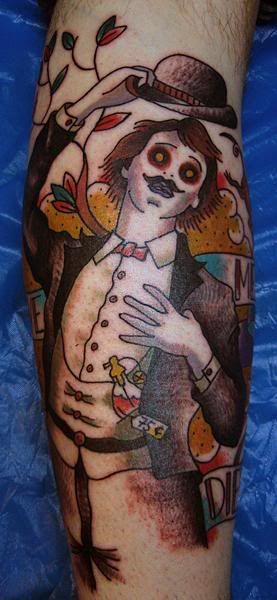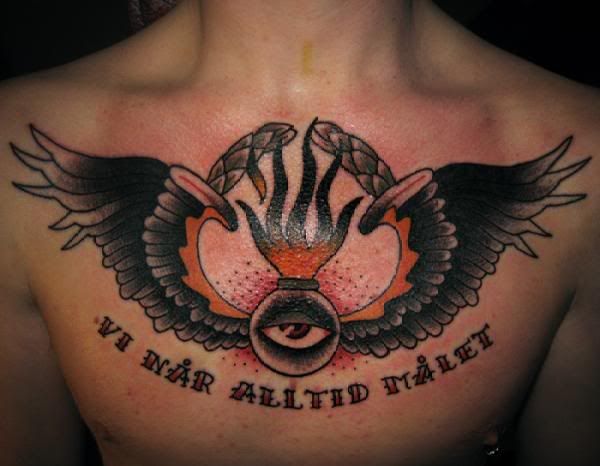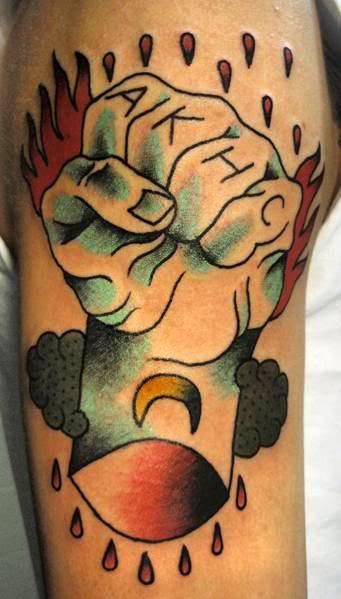 What initially got you involved in art, and how did that lead you in to becoming a tattooist?


I have always been fascinated by my dad's old tats and my mom's painting and when I turned 18 I walked into a studio with a drawing in my hand and got my first tattoo done. Through the years i got more and started to draw tats for friends, but i still didn't realise I could become a tattooer. One day i got the chance to tattoo an tattooer and instantly got hooked!
Favourite medium to work with apart from tattooing and why?

My favourite medium is water colour and ink on paper.
Who taught you to tattoo, and how have they had any effect on your style today?
At first it was Tomaz at Diablo Tattoo here in Stockholm. He showed me the basics and helped me into the business. Then Porky Pete and Jolly Jonny from my present studio took over and showed me more about traditional tattooing. Both of those guys take tattooing old school to a new level. That showed me that you don't have to do what is expected. Today my style is still evolving with more and more motion and detailing in my motives
I guess you could say Tattoo's have become accepted in today's society, possibly even expected,  obviously there being more people for you to tattoo is a good thing, but do you think there is a downside to it?
The downside is that everyone wants to be a tattooer these days, without having to put in the hard work. And yes it is hard work. Not the rock'n'roll star life you see on TV.
How do you think certain "reality" tattoo shows on TV have effected tattooing on a broad scale?
It definitely has gotten more people interested in my favourite art form, not necessarily in a good way though.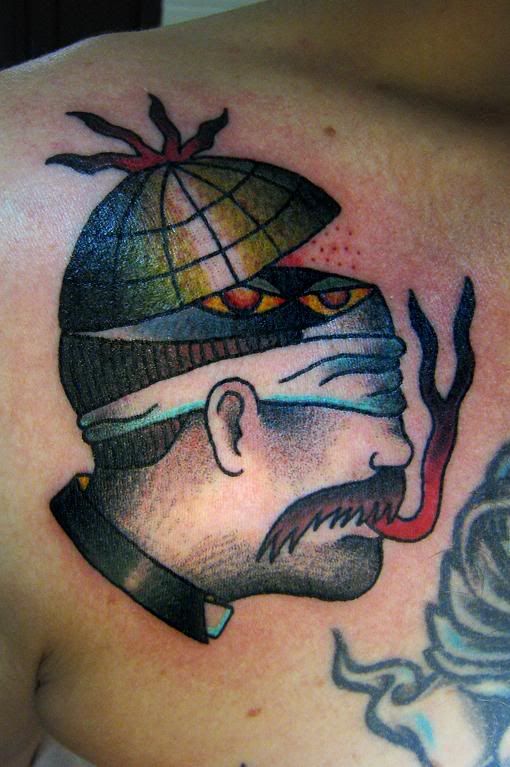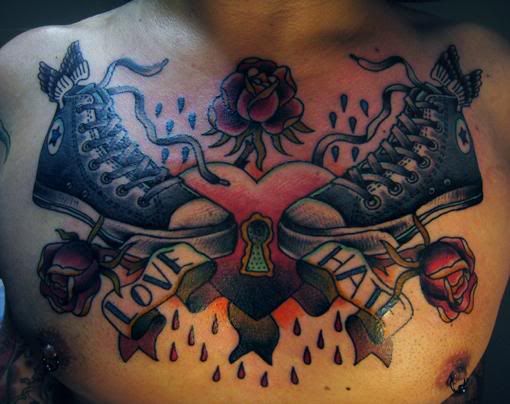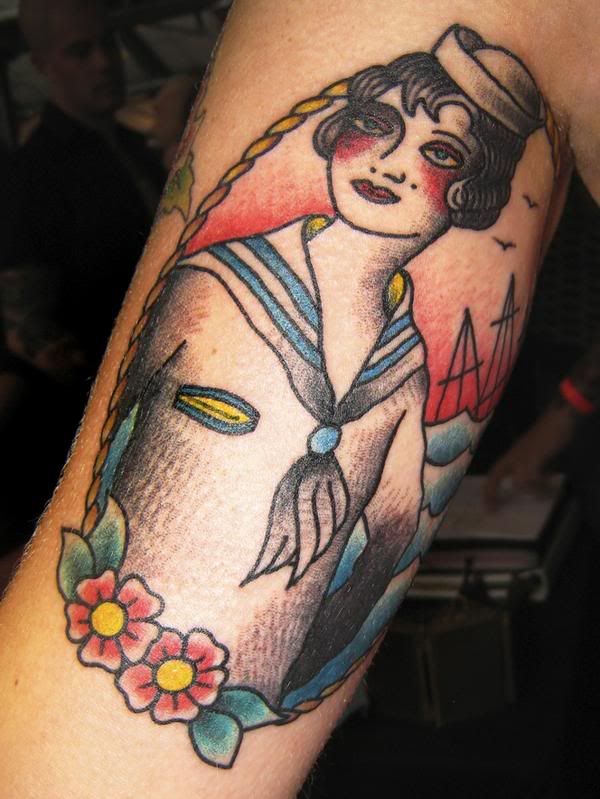 What's been pumping through your speakers lately?
Old style Rhythm and Blues from the 40s and 50s
Greatest accomplishment as an artist/ tattooist?
Making people a bit more happy
No doubt you have seen some pretty fucked tattoo's in your time, what is the worst tattoo you've ever seen?
Hahaha yes! I think I have to go with a fantastic attempt to go a portrait of a beautiful girl. Just google "ugly portrait tattoos" and see for yourself. Haha
Favourite place to kick it?
At Vampire Lounge. The best cocktails in town!
What are your thoughts on the resurgence of traditional tattooing?
I just love it. We have some really good traditional tattooers here is Sweden that do the coolest stuff.
What was your first tattoo, and who did it?
It was a pattern that i'm removing now. Made by the apprentice of the legendary Doc Forest called Morty.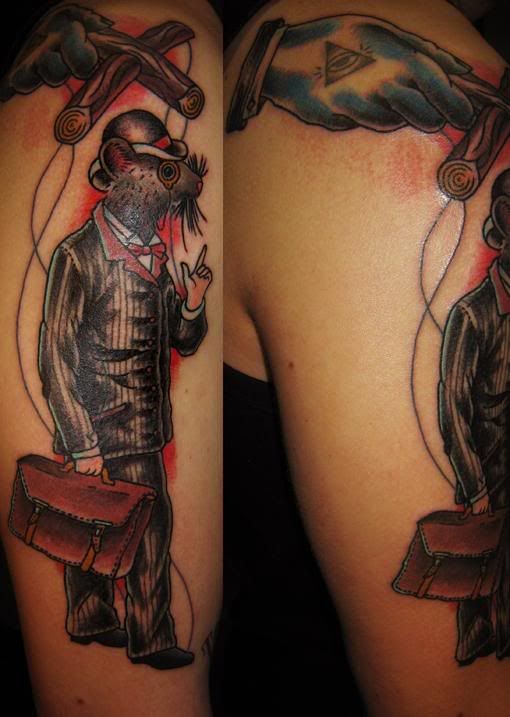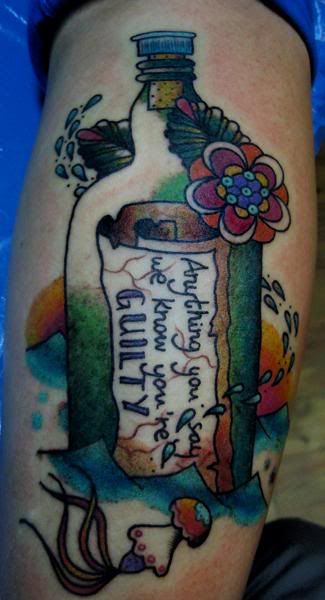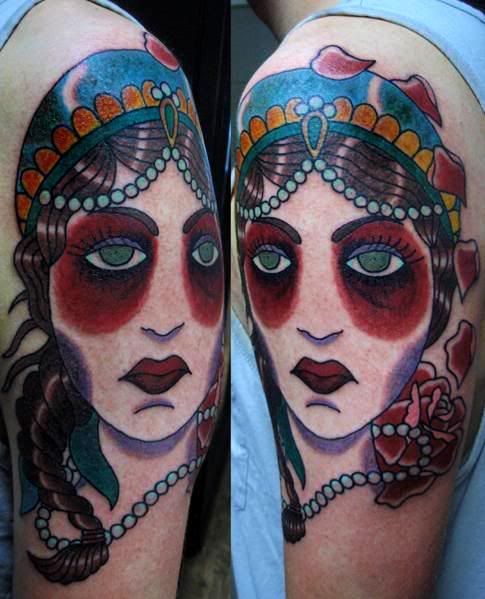 What inspires you to create?
My clients and their strange ideas!
What's in your pockets right now?
Coins, a comb, my wallet and a memory stick
What are your views/opinions on the World and Society today?

It's going too fast
Name 5 things you couldn't live without.
My wife
Food
Tattooing
Fun
Friends
How much has tattooing changed since you began, and where do you see it going in the future?
I haven't been tattooing for such a long period of time but it seem to be going more towards realistic, colour and custom. So my advice to aspiring artists is work hard, because a lot of tattooers are really goooood.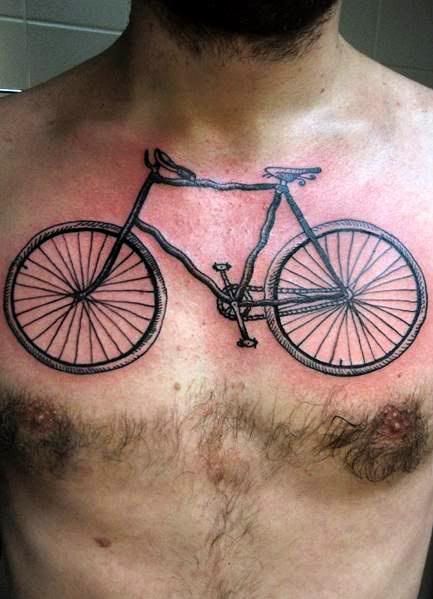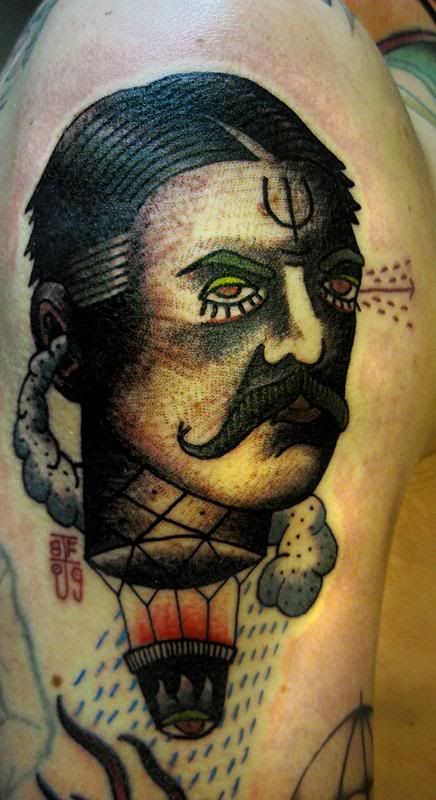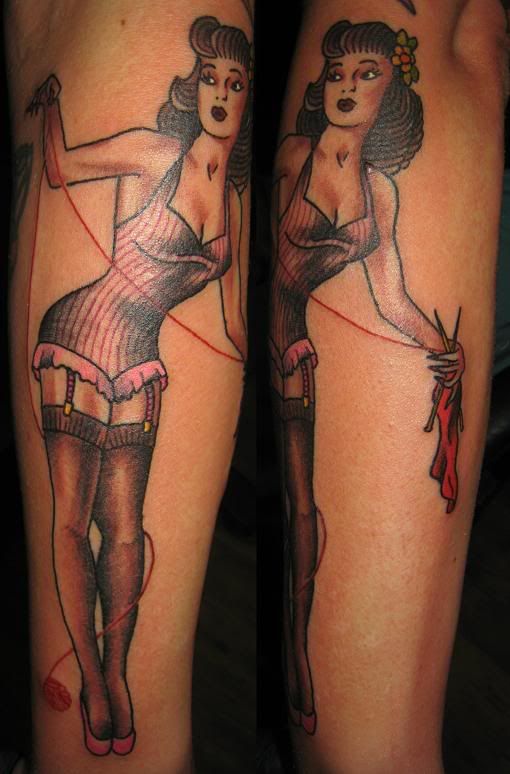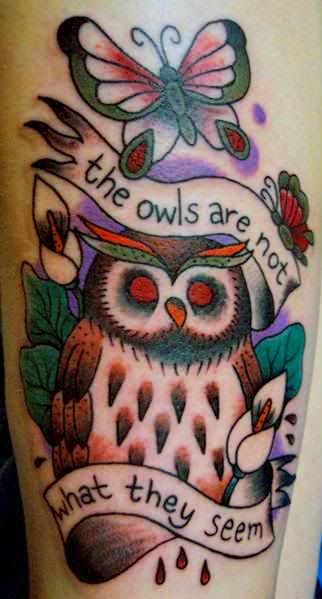 Word association, you know the deal, say whatever comes to your mind when you read the word.
Australia – Really big country, nice beaches, big cities and  fantastic wild life. Good
rockabilly bands and great traditional tattooers from what i've seen
Kevin Rudd – Who? (Exactly!! – Ben)
America – Home of the blues. Just went there for my honey moon
Obama – The president right?
Religion – Leads to wars
Time – Good thing to help you keep track of stuff
Greed – Sad to see
Humanity – Mostly nice
Peace – That would be something
Freedom – Is sweet
Tattooing – My passion and job
Art – Expression
Life – Must exist somewhere else as well